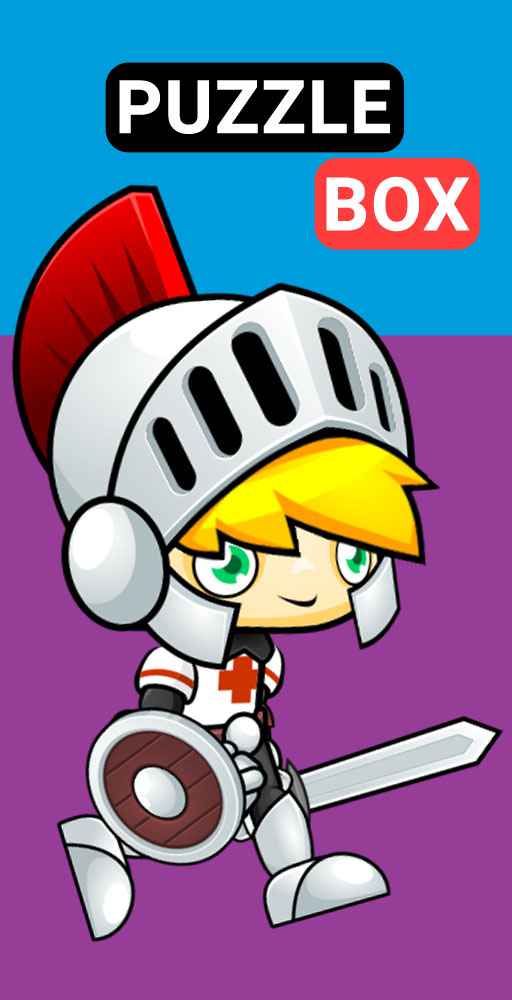 Puzzle Box - a collection of ten educational and fun puzzle games
1. Find Objects - Search and Find the Hidden Items
2. Word Search - Search and Find the Hidden Words
3. Rememberry - Test Your Memory
4. Photo Puzzles HD - A Good Old Puzzle Game
5. Geo. Quiz - Test Your Geography Knowledge
6. Spot It - Find Ten Hidden Differences
7. Word Ninja (Anagram) - Let's Make Words
8. Zombie Attack (Hangman) - Guess the Word
9. Find Numbers - Search and Find the Hidden Numbers
10. Match Pairs - A Fun and Relaxing Puzzle Game
KEY FEATURES
● Ten games in 1
● Various game modes to choose from
● Thousands of levels from easy to difficult are waiting for you
● Fun and classic gameplay
● Suitable for both kids and adults
● Hundreds of beautiful HD photos
● Stunning graphics, cute characters
● Fun sound effects, modern design
● Easy and relaxing to play, hard to master

COMING SOON......